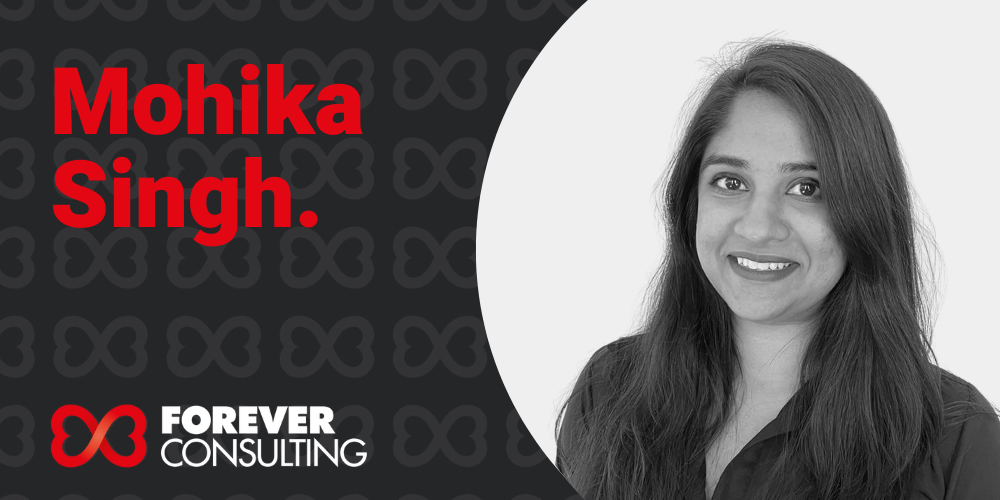 I am an evaluation and research specialist with a Masters Degree in Governance, Development and Public Policy, and Economics.
Before joining Forever Consulting in 2023, I was a Senior Associate at Better Purpose which is a consultancy working on improving education outcomes across the world.
I have extensive experience in designing and conceptualising research projects; project management; conducting quantitative, qualitative and mixed-methods evaluation studies; and developing monitoring, evaluation and learning frameworks in India and the UK.
Why I chose this career…
Full of hope for social change, I have always aspired to work towards just and effective social development research and policies that exemplify the needs and interests of all communities and treat all people as individuals, who given the right opportunities and resources, can be contributors to society.
I first found my passion for social equality when I started offering teaching support to young children from a Delhi slum who were highly disadvantaged and struggling in many aspects of life, and as a result were not getting the education they deserved. I combined that passion with my interest in research and dove head-first into consulting, hoping to make a difference along the way.
Places I love…
Two very different, but equally loved places of mine are Jaisalmer – a North-Indian desert city, and Goa – a vibrant beach town. They offer unique experiences and I have always enjoyed myself abundantly when I'm in either of these places. And of course Delhi is always going to be my favourite for its food!
The project I have been most proud of…
One of the projects which is always going to be very close to my heart is when I worked with USAID. We wanted to understand the challenges faced by sex workers in Mumbai slums and how the support provided by USAID helped them with some of their barriers. Some of the conversations I had during that project shook me to the core and something I will always remember.
mohika@foreverconsulting.co.uk
0161 214 0940